Laird are delighted to announce our Repair Management Automation program, available now to bodyshops, credit hire, insurers & accident management companies.
No more manual input required for the repair management process; instead, automatic chases and status updates keeping the supply chain informed at all times.  With instant availability of an automatic repair management system, we keep our clients apprised of the daily progress of their instruction.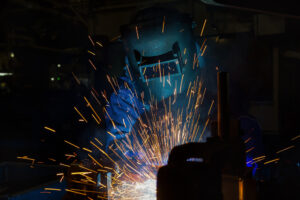 Our service will promptly notify clients by automatic email or API data direct to their system of an updated status, as well as informing them and repairers of any relevant documentation we are outstanding.
"You don't automate to get rid of the human, you automate to amplify the human" – Robert Mann
POSITIVE CUSTOMER IMPACT
Many clients have already benefited from the deployment of our 'Automated Repair Management' workflow powered by automation platform SwiftCase.
At Laird, we always thrive for the best solutions; by analysing this process, we knew that there were improvements to be made & that SwiftCase had the technical ability to do it, with it's no-code automation.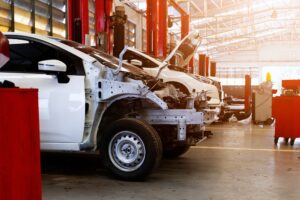 Our new process enforces significant timesaving, efficiency, and increasing regularity as we are updating you on your file, every-day.
By preventing manual intervention, we can convert cases automatically, reducing human error, all whilst prompting repairers, speeding up client instruction's and reducing policy holder  drivers key-to-key times.
A further addition to this repair management system, is an offer to repairers for us to compile our own estimate, on their behalf, using their agreed matrix for rates, typically via Audatex of Glass's repair Estimate.  From the click of a link, repairers can request an estimate from us, supporting our timesaving ideal and preventing any delay.
'AUTOMATED REPAIR MANAGEMENT' WORKFLOW AVAILABILITY
The automated workflow is an update driven by customer feedback and is part of Laird's commitment to deliver the latest service updates in the industry.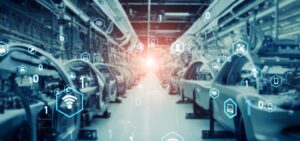 Our Automated Repair Management is now in action for all existing and future instructions.
MD Nik Ellis said, "This is yet another advancement and time-saving added value that benefits our clients and the whole supply chain.  We will continue to add additional automations throughout 2023"
Founded in 2000, Laird Assessors Ltd is the UK's leading independent automotive assessors. We offer w wide range of products and services designed to deliver Quality. Quality is at the heart of our products, and it is ingrained into every process that we undertake.
'Our mission is to collaborate to deliver ever-improving services that are infused with innovation and useful technology.'
To discuss how we can make your life easier contact us here or call 0151 342 9961