Lamborghini have adopted the charity Movember for the second year running but decided to up the ante by holding the event at Silverstone Circuit.  All UK dealerships took part, inviting customers & friends to Britain's Formula 1 race track to create one of the largest Bull Run gatherings of the Italian mark ever.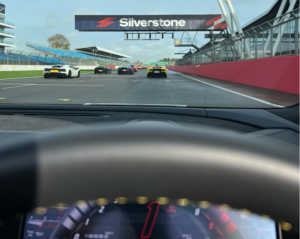 The moustache has been adopted for the men's charity since the idea was formed in 2003 when 30 men were convinced to grow them, but no money was raised.  Last year over 6 million people took part across several countries.
They have supported over 1250 projects dealing with help, raising awareness / testing & fund raising around testicular & prostrate cancer and men's mental health & suicide prevention.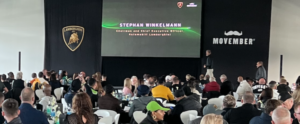 A convoy of moustachioed Lambos took to the circuit, mainly Urus, Huracan & Aventadors but also some classics, a Diablo, Countach & even a Miura, for parade laps, all with moustaches stuck the the bonnets in support of Movember.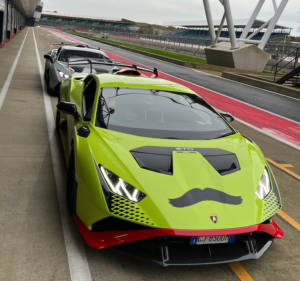 During lunch we were treated to talks from the Movember charity and Lamborghini Chairman & CEO Stephan Winkelmann, speaking about their support for the charity.
The icing on the cake came in the form of some hot laps in the track focused Huracan STO with Lamborghini racing drivers around the F1 circuit.  The 631bhp V10 sounds incredible on full blast and allows the light car to make it round the circuit very quickly.
An incredible day and opportunity raising funds & awareness for a very important cause.