We were delighted to be asked by Lamborghini to take part in their 60th Anniversary at Silverstone Circuit in an attempt to break a world record for a collective of Lambos.
We met up with several customers from H.R.Owen's Lamborghini Manchester & drove in convoy to the Formula One circuit to be met by a rainbow of cars from many eras including the original car Ferruccio Lamborghini built to better Ferrari, the 350GT.
Some examples of 'the world's first super car', the beautiful Miura were there plus a very rare LM002, the Rambo Lambo 4×4 designed for military use.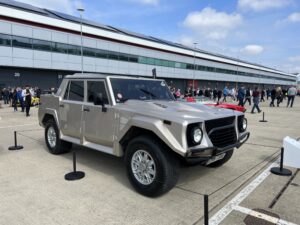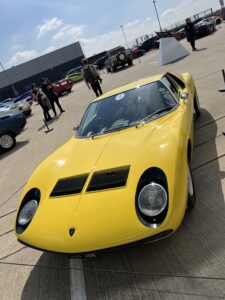 President & CEO of Lamborghini, Stephan Winkelmann, attended to reveal, for the first time in the UK, their first electrified car, the Revuelto.  Fitted with a brand new V12 coupled to three electric motors, this hybrid produces over 1000hp!
Lining the cars up on Silverstone circuit confirmed a new world record of 382 Lamborghini in one meeting.