We're delighted to announce that we've been shortlisted in the Modern Law Awards in the Best Use of Technology
We've been nominated for Modern Law's 23rd Annual Awards due to the exceptional support we've provided to the automotive industry and the unique ways we've found to solve its problems.
We have accomplished a lot in the last year by implementing cutting-edge technology that has proven to be immensely beneficial to our clientele. The combination of our ingenuity and our extensive expertise in this field is the reason for our success.
How It All Started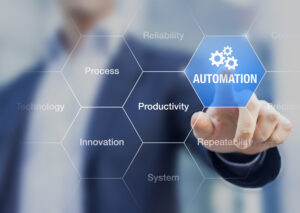 A few years ago, we produced huge, comprehensive reports with thousands of lines of data, but as part of our move toward partnerships with our clients, we drilled down to discover what it was they really wanted and, possibly more importantly, why they needed it. During these talks, we learned that our clients would only consider a small subset of available data when making decisions. If the vehicle is not safe to drive on the road, the driver will need a rental car right away; if the vehicle is a total loss, it can be sent to a salvage agent instead of taking up space in a body shop's lot. With this in mind, we created a triage system to assess, within minutes, the important data and trigger the appropriate actions.
While this service was initially developed to save our clients time, we soon learned that it also made their lives much simpler by relieving them of the burden of dealing with garages, recovery, and salvage so that they could focus on the legal matters at hand. We didn't want to rest on our laurels, so we broadened our offerings to include things like driver self-service apps, chatbots for customer service, and automated FNOL processes.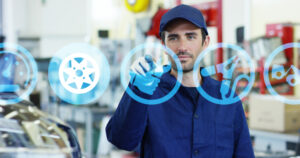 All our efforts are focused on enhancing our customers' businesses at no additional cost to them. All parties involved—the repairmen, the people we're trying to help, and the solicitors—come out ahead.
Over the last few years, we have implemented and integrated many different automotive solutions, providing much benefit to us and our clients.
REPAIR MANAGEMENT AUTOMATION: No more manual input required for the repair management process; instead, automatic chases and status updates keeping the supply chain always informed.

 

With instant availability of an automatic repair management system, we keep our clients apprised of the daily progress of their instruction.
CHAT BOTS: Many of the routines carried out by our engineers are supplemented by chatbots where there is a 'set play'. For example, letting a client know that their vehicle is a total loss & explaining the salvage category, pre-accident value, salvage disposal.

 

These can be done by chatbots when convenient, for example to assist the client out of hours or to augment our staff during peak times. Our chatbots are there to enhance our human service and ultimately drive down key-to-key repair times.
IMAGE APP: Provided to many of our clients, proving to be hugely beneficial, saving time and money from chasing repairers and clients daily. Our Imaging app allows car drivers to self-serve by taking a guide series of images of their vehicle including mileage, chassis numbers and of course various defined angles of the damage. This app is available white-labelled for our clients, free of charge, to provide to their customers to give an extra dimension of customer service and speed. It is easy to set up & is similar to the systems used by many insurers to provide secure and instant reporting.
Check out our range of products here, or get in contact if you have some ideas to collaborate on.